COmposers, POETS & ARTISTS
The Barcelona Festival of Song every year commissions composers, poets and visual artists to create new song cycles and works that are debuted at the festival.
Nicolás Gutierrez, USA, 1993
Nico Gutierrez is a composer and conductor of concert, film, and video game music. His compositions have been premiered, performed, and professionally recorded by the Fort Worth Youth Orchestra, TCU Symphony Orchestra, Orquesta Filarmónica de Bogotá, as well as players from the Chicago Symphony, and Hollywood Bowl Orchestra. In the summer of 2014, Nico was invited to be the featured composer for the 10th annual Barcelona Festival of Song for the world premiere of his song cycle, Nostalgias del Abuelo.
Nico studied composition at Texas Christian University and graduated with a Bachelor of Music in 2015. After TCU, he was accepted as one of eight students to study Film Scoring at Columbia College Chicago where he received his Master's degree.
As a performer, Nico has toured and performed extensively across the United States both as a singer and pianist in many prestigious concert halls including Carnegie Hall in New York City. His love for film music has led him to work for Hollywood composers such as Mark Isham, Heather McIntosh, and Jake Monaco on several Netflix films and TV series in Los Angeles.
For the BFOS 2014 he wrote a cycle of 3 songs titled Nostalgias del abuelo, setting to music the poems of his grandfather Mariano Melendro. For the 2019 Nico wrote the song cycle Signat, l´amic del cor with poems of the Catalan poets Carles Duarte (1959) and Marius Sampere (1928-2018). https://nicogutierrezmusic.com/
Edmundo Villani-Côrtes, Brasil, 1930
Pianist, composer, arranger and educator, Villani-Cortes is one of the most renowned composers in Brazil.
In 1989 and 1990 he won the Melhores prize awarded by the Paulista Association of Art Critics (APCA) for his song cycle with the poetry of Cecilia Meireles, considered the best vocal composition of that year.
His songs and chamber works are among the most performed brazilian pieces around the world.
www.villanicortes.com.br
mariela rodríguez, Cuba, 1986
Mariela Rodríguez (1986) is a Cuban composer based in Valladolid. She has studied piano at the National School of Music of Havana, Cuba, composition at the Higher Institute of Art of Cuba, with the composer Roberto Valera, and musicology at the Master of Hispanic Music at the University of Salamanca.
In 2011, she received the First Prize of Composition "Harold Gramagtes," awarded by the Union of Writers and Artists of Cuba (UNEAC), for the cycle for voice and piano entitled Three Black Poems. Mariela has received scholarships and grants from various institutions: Fundación SGAE; Association of Performers of Spain (AIE); Municipal Culture Foundation of Valladolid and Santander Bank. Her music has sound at various events in concert halls in Havana, Milan, Valladolid, Barcelona, Kecskemét, Bucharest, and Reichenau.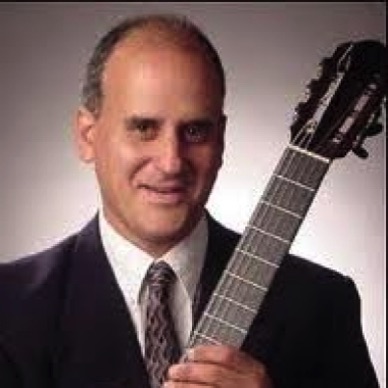 In 2012 Cuban-American composer José Lezcano was commissioned for second time to write a song cycle for voice and guitar for the Barcelona Festival of Song. This song cycle Canciones nostálgicaswith poetry by Chilean poet Jorge Nef (1952-2016). The new song cycle was be debuted at the opening concert of the Barcelona Festival of Song at the Palau Moja in Barcelona on June 28th, 2012 by Patricia Caicedo and José Lezcano. The titles of the songs are: Canciones nostálgicas I. Transparencia, II. París, yo te recuerdo, III. Santiago.
In 2009 he wrote a song cycle for voice and guitar title Canciones de lluvia setting to music the poetry by Chilean poet Jorge Nef. Both, composer and poet were at present at the opening concert of the Barcelona Festival of Song 2009 when soprano Patricia Caicedo and composer-guitarist José Lezcano performed the songs for first time, on July the 2th at the Residencia d´Investigadors del CSIC in Barcelona. Canciones de Lluvia: I. El caer de la lluvia, II. Me acuerdo de otras lluvias, III. El rumor de la lluvia.
Carles Duarte, Barcelona, 1959
A Poet and a linguist born in Barcelona in 1959. Constants of his poetry are the landscape and cultural references of the Mediterranean. Its central themes are the tenderness, the dream, and the oblivion. His poetry has been translated to several languages. Duarte has won the awards Rosa Leveroni, Vila de Martorell, and Crítica "Sierra de Oro." He is Knight of the Arts and Letters of the French Republic. Carles has published more than 30 books of poetry, among which El Sueño (2000), El Silencio (2001), El Centro del tiempo (2006), Hebrew Triptych (1996), Els Immortals (2008) or Dawn of the evening, ( 2013), awarded with the prize of the Catalan critique of poetry. He is currently president of the National Council of Culture and the Arts and directs the ICCIC. He is a member of the Association of Writers in the Catalan Language. His poems were set to music by composer Anna Cazurra for the BFOS 2015.
Anna cazurra, Barcelona, 1965
Anna Cazurra was the commisioned composer in 2016. She created the song cycle Tensho based on poems by Carles Duarte(1959). Anna began her music training at the Music Conservatory of Barcelona in Spain where she studied piano and violin — later delving into composition and orchestration under the guidance of the Spanish composer Josep Soler.
She earned degrees of Profesora Superior in both composition and instrumentation as well as in music pedagogy. Simultaneously, she embarked on musicological studies at the Autonomous University of Barcelona where, in 1988, she earned a Bachelor's Degree in Art History. She have been granted several scholarships to help subsidize and support her work on her doctoral dissertation. She obtained her doctorate in musicology in1992, specializing in music of the Spanish Baroque.
www.annacazurra.com
Benet casablancas, barcelona, 1956
Born in Sabadell (Barcelona) and widely regarded as one of the leading Spanish composers of his generation, Benet Casablancas studied music in Barcelona and Vienna, where he worked with, among others, Friedrich Cerha and Karl-Heinz Füssl. He also has a degree in philosophy and a PhD in musicology, both from the Universitat Autònoma de Barcelona. In the Barcelona Festival of Song 2012 pianist Daniel Ligorio premiered Si a Montsalvatge, a piano work written by Benet Casablancas His work, is an homage to Catalan composer Xavier Montsalvatge (1912-2002) in the celebration of his 100 birthday. The concert in which the piece was premiered took place at the Sala de Llevant of the Biblioteca de Catalunya on July 3th, 2012.
Santiago Montobbio, Barcelona, 1966
Poet Santiago Montobbio holds a degree in Law and Hispanic Philology from the University of Barcelona and is a professor at the National University of Distance Education (UNED).
His youth poetry was published in Confirmed Ethics (1990) and El anarquista de las bengalas (2005). This last book was a finalist for the 2006 Quijote Prize in the category of poetry, granted by the Association of Spanish Writers.
In 2009, after twenty years of silence, he returned to writing poetry with great intensity. This poems were published in the collection El Bardo: La poesía es un fondo de agua marina (2011), Los soles por las noches esparcidos (2013), Hasta el final camina el canto (2015) y Sobre el cielo imposible (2016). In 2017 the same publisher launched the books La lucidez del alba desvelada and La Antigua luz de la poesía. His poems were set to music by composers Edmundo Villani-Cortes and Mariela Rodríguez for the festival 2018.
Edgar valcárcel, 1932-2010
Peruvian composer Edgar Valcárcel wrote a cycle of three songs titled Tres canciones coloniales inspired in texts and melodies of XVIII century Bishop Baltazar Martínez de Compañon. Tres Canciones Coloniales: I. Tonada al Tupamaro Caxamarca II. Cachua al nacimiento de Cristo III. Tonada El diamante de Chachapoyas: Más allá de la muerte. The cycle was debuted on July the 3th, 2008 at the Ateneu Barcelonés by soprano Patricia Caicedo, pianist Douglas Bringas a violinist Anna Gardé.
Painter Susan Parker Martin depicts the reality of the world as she sees it, a reality embedded with layers of introspection and emotion. Her work is about discovery and response. Mark-making followed by observation repeat as hallmarks of her process. Martin studied with Susan Shatter and Paul Ching-Bor at the Art Students League in New York City where she lives.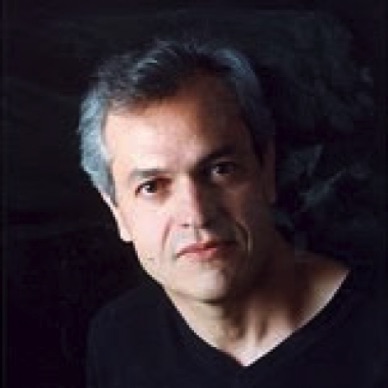 agustín fernández, Bolivia, 1958
Bolivian composer Agustin Fernández wrote for the Barcelona Festival of Song 2006 a cycle for voice and piano title Alquimia. It is formed by three songs: 1. Desiderata 2. Dame 3. Más desiderata. The poetry is by the same composer.
The cycle was debuted by soprano Patricia Caicedo and pianist Pau Casan at the opening concert celebrated Orfeó Granciec, Barcelona. on June the 20th, 2006.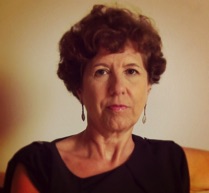 Elisenda Fàbregas, barcelona, 1955
Catalan/American composer Elisenda Fábregas was the composer in 2015. She wrote the Barcelona Festival of Song the song cycle Tiempo de amor, for soprano, tenor and piano, a cycle that was premiered at the opening concert of the festival 2015 by Patricia Caicedo, Lenine Santos and Nikos Stavlas. The poetry is by Al-Andalusi poets Ibn-Saydun and Wallada.
Elisenda is based in Seoul, South Korea, where she is an Invited professor of music at Kyung-Hee University Humanitas College. She holds doctorates from the Peabody Institute of the Johns Hopkins University in music composition (2011), and from Columbia University Teachers College in education (1992); she also received a Masters and Bachelors in piano performance from The Juilliard School (1983). Before coming to the US, she completed the highest studies as a pianist in Barcelona. During her early career, Elisenda performed as a pianist throughout Europe and the US, including a Carnegie Recital Hall debut in New York. These experiences as a performer and the training involved ultimately propelled her towards musical composition.
www.elisendafabregas.com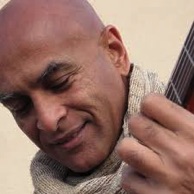 walfrido dominguez, cuba, 1954
Cuban composer Walfrido Domínguez wrote for the Barcelona Festival of Song 2007 a cycle of three songs for voice and guitar: 1. Nana de Iguará 2. Danzón de Agosto 3. Si te vas. DomínguezThe poems are by Susana Arias. The cycle was debuted by soprano Patricia Caicedo and guitarist Jonas Skielboe at the opening concert presented at the Sala Mompou in Barcelona on July the 4th.
Aurora valero, valencia, 1940
Aurora Valero was born in Alboraya (Valencia) on 1940. The discovery of the great works of art history at thirteen, inspired her to pursue artistic creation to transcribe and shape of a special and consequential to life itself.

The transformation involved, and the desire to widely share experience, made from twenty years, is also dedicated to arts education, that is, to convey to younger generations the knowledge and experiences that develop awareness and increase the ability to feel, to build and think.

These two interlinked activities, have taken their time and life.However, to channel them properly, has also had to investigate further, so that its objectives have a theoretical justification.

Therefore, artistic creation, training of younger generations, research and dissemination, have been the most important aspiration of human endeavor.
Aurora was the artist of the festival 2016 and painted a series of works inspired in the poems of Carles Duarte.
http://www.auroravalero.com/
Moisés bertran, mataró, 1967
Born in 1967 in Mataró (Barcelona, Spain), Moisès Bertran Ventejo holds the degrees of 'Professor Superior de Piano', 'Professor Superior de Solfeig i Teoria de la Música' and 'Professor Superior de Composició' from the 'Conservatori Superior de Música del Liceu de Barcelona' & 'Conservatori Superior Municipal de Música de Barcelona'. He has also earned the degrees of 'Master in Music' and 'Doctor in Musical Arts' from 'The Hartt School' (University of Hartford-USA). His main teachers have been Salvador Pueyo & James Sellars for composition, and Maria Jesús Crespo & Luiz de Moura Castro for piano performance.
Pepa Poch, Barcelona, 1960
Pepa Poch paints large-format oil paintings, ceramics, tapestries, porcelaine and textiles. She is a member of the International Color Authority in London and the colors of her oil paintings are global color trend.
Her work has been Exhibit at Museums and International Art Fairs as: ArteAméricas, Art Basel Miami, Copec Paris, Instituto Cervantes Chicago, CSV The Incubator of Art in New York, Museum of Fine Arts in TENERIFE Island, Barcelona, Museum Almoina Pia, Antonio Gala Foundation, Church Museum of Sant Joan d'Arties, Museum Foundation Bolivariano, 11 Biennial of Havana Cuba, Ayala Museum Manila Philippines, The Royal Institute of Architects (RIBA) London.
Pepa was the commissioned artist of the Barcelona Festival of Song 2015.
www.pepapoch.com